BMW: Plug-In Hybrid & Electric Car Models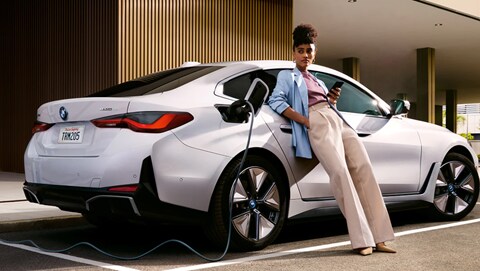 Unleash your electric side with a new BMW EV or PHEV. Get a great deal when ordering any of these electric BMW models from our Miami EV dealership.
BMW iX
Cutting-edge performance, technology, and luxury - with the comfort of a midsized SAV. Meet the BMW iX: the new electric standard.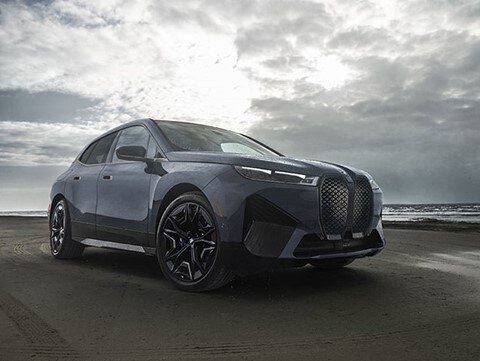 The next generation of electric driving arrives with the BMW iX.
The iX is an electric trailblazer designed to deliver action-packed adventures and inspiring performance, allowing you to save money and time, while also reducing your environmental impact. With a max driving range of up to 324 miles (iX xDrive50), you'll take on short commutes or road trips with complete confidence. This BMW electric SUV is well worth the price of admission.
Contact a BMW dealer near you for BMW iX pricing and ordering information.
BMW i4
The all-electric Gran Coupe offers class-defining style and unbridled performance.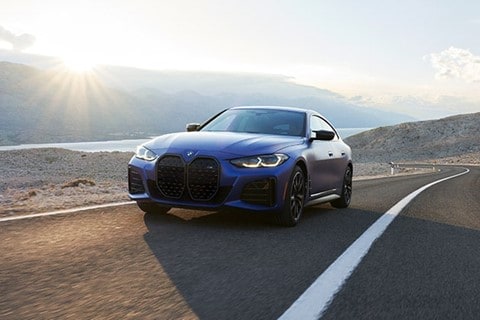 While it's sad to see the BMW i3 be discontinued, its unofficial replacement, the BMW i4, is making that pill easier to swallow. The latest fifth-generation eDrive technology meets hallmark BMW engineering in a pair of all-electric vehicles primed to change everything about the way you drive. And with an estimated driving range of up to 301 miles (i4 eDrive40), this BMW i4 electric car is really going places-literally.
If you're interested in learning more about this BMW EV, including BMW i4 M50 or eDrive40 pricing, please contact our Miami BMW dealership.
BMW i7
The i7 offers all-electric innovation, visionary design, and powerful driving dynamics - so that you can drive the world.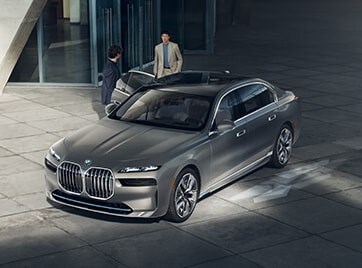 Designed with next-level style and substance, the first-ever i7 is undeniably alluring from the inside out. The expressive aesthetic and latest technology not only ensure your complete comfort, but transform every drive into an executive lounge. Offering up to 318 miles of range, this BMW electric car puts you in the driver's seat. Destiny awaits.
Get to know the new BMW i7 by speaking with someone from our BMW dealership in South Florida.
BMW X5 xDrive45e
Discover a plug-in hybrid Sports Activity Vehicle® that's powerful and stylish - combining the benefits of an electric vehicle with the flexibility of a combustion engine.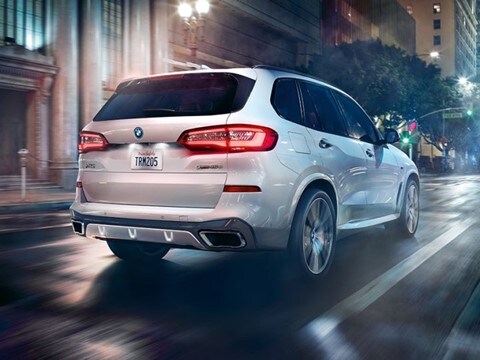 Conquer every road with the incredibly efficient and impressively reliable BMW xDrive45e plug-in hybrid. Featuring an all-electric driving range of 30 miles-the most of any available BMW PHEV-standard intelligent AWD, and an inline 6-cylinder TwinPower Turbo engine, the xDrive45e is one of the best BMW hybrid SUVs money can buy.
Want to see the this BMW X5 electric hybrid SUV in action? Visit our BMW dealership near Aventura!
BMW 330e & 330e xDrive
Iconic sports sedans with electrified enhancements - and all the performance you expect from a BMW.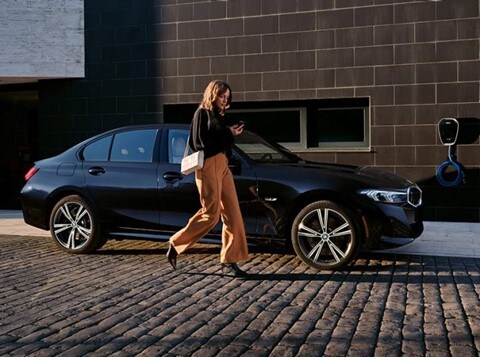 Harness the power to change the world - the 330e Sedans deliver the exhilarating performance of the 3 Series enhanced by the latest plug-in hybrid technology. With an all-electric range of 22 miles (330e), the new BMW electric hybrid car makes errand-running emissions-free.
Experience the 2023 BMW 330e and 330e xDrive, the electrified evolution of the legendary sports sedan, by visiting a BMW dealer near you.
BMW 530e & 530e xDrive
This is engineering that will change the way you drive - and live.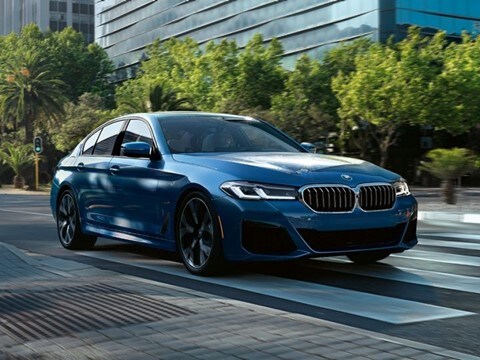 Discover the power of choice - from all-electric mobility to the impressive dynamics of SPORT Mode, the 530e delivers driving modes to satisfy your every mood. And thanks to an impressive 21-mile driving range, this BMW PHEV gets you around town without even a drop of fuel.
The BMW 530e was designed for an efficient lifestyle-your lifestyle. Find out more by speaking with a salesperson at our BMW dealership near Ft. Lauderdale.
BMW XM
Only one vehicle can take you beyond the boundaries of convention - where extreme performance and limitless luxury live in harmony.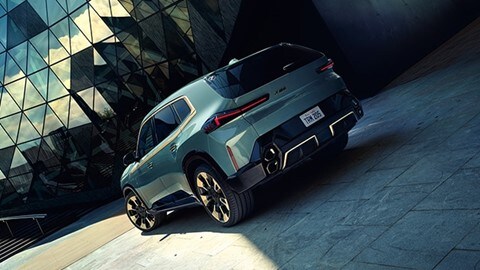 This unprecedented SUV brings the intensity of high-performance engineering, made legendary by BMW M, and races ahead into the future. Welcome a new dimension of legendary with a BMW hybrid-electric SUV that'll change the world.
Discover the BMW XM: the first pure M since the iconic BMW M1 - and the first electrified M in history. Contact a BMW EV dealer near you for reservation details.