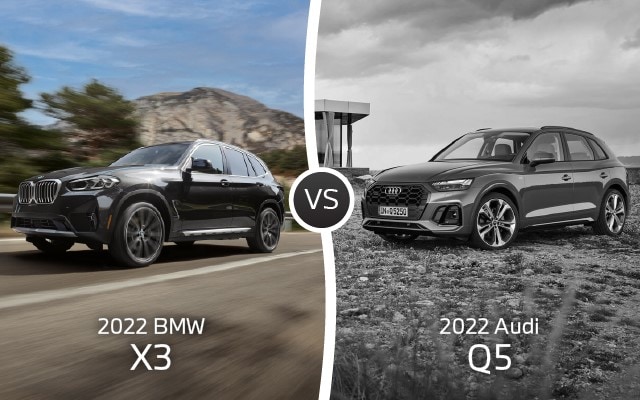 The two German leaders in the compact luxury SUV segment, BMW and Audi, have actually been squaring off for decades. Their German headquarters (Ingolstadt and Munich) may only be separated by 50 miles, but the two brands' small luxury SUVs – the
2022 BMW X3
and 2022 Audi Q5 – are separated by the automotive industry's equivalent to light-years.
While some people have an affinity for either BMW or Audi, most practical consumers just want the best SUV possible, at the best price possible, from the best luxury car dealer possible. This X3 vs. Q5 comparison is for those shoppers.
Cargo Space & Passenger Comfort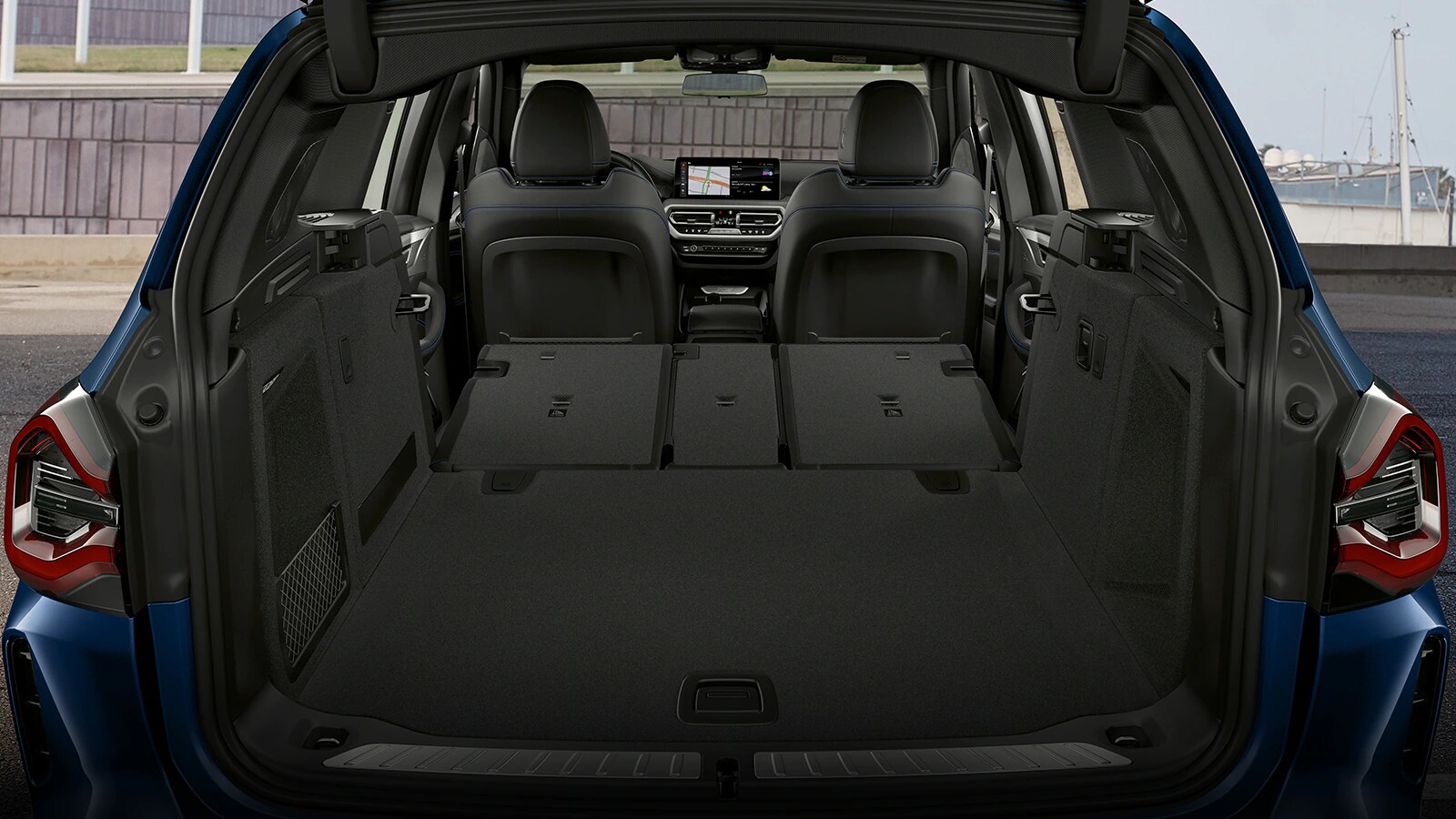 For most shoppers searching for SUVs, interior space is the gold standard. Whichever crossover has the advantage in cubic feet, plus a comparable price point, is usually the winner.
While we're on the subject of winners, let's discuss cargo volume in the 2022 BMW X3. From the tailgate to the front row, BMW X3 storage dimensions total max of 62.7 cubic feet; behind the rear seats, the X3 offers 28.7 cubes of space.
That compares favorably to the 2022 Audi Q5, which offers 25.8 cubic feet in the back and 54.0 cubic feet up to the first row. The Q5 Sportback line is even worse, offering just 51.9 cubic feet of maximum cargo volume. As such, the difference between the BMW and Audi comes down to 1 or 2 large suitcases.
BMW X3 also beats Audi Q5 in headroom, providing 41.4 inches (front and back) to Audi's 39.6 and 39.3 inches (front and back).
Performance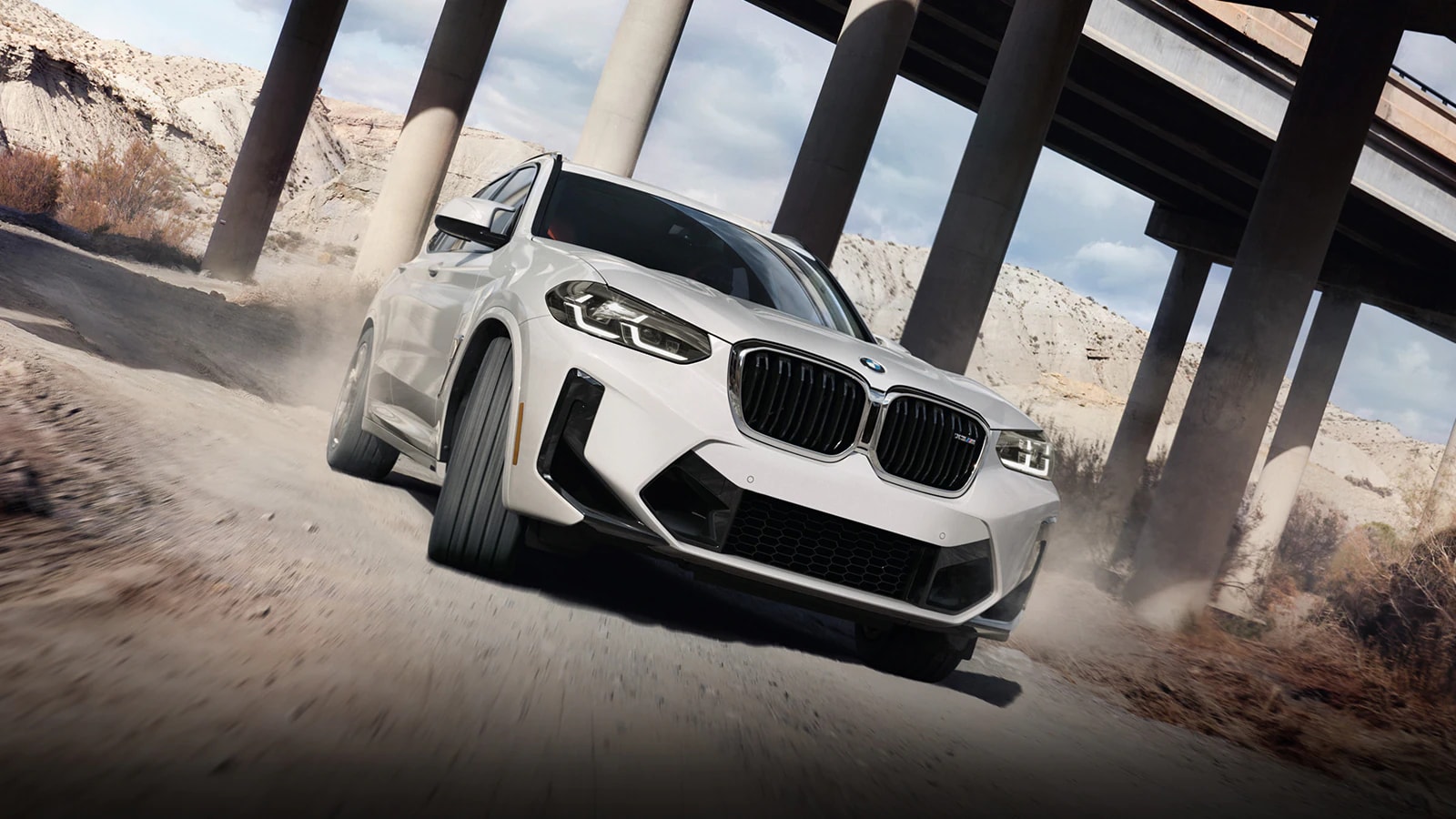 For some people, on the other hand, Audi Q5 vs. BMW X3 comes down to driving dynamics, horsepower, torque, and top speed – all of which live within BMW's kingdom.
Inside every base X3 sDrive30i and xDrive30i is a 2.0L TwinPower Turbo 4-cylinder that makes 248 horsepower and 258 lb-ft of torque. That power plant results in a 6.0-second 0-60 time, a 25 combined mpg rating, and a top speed of 130 mph.
Bumping up the entry X3's numbers is the mid-range, performance-oriented BMW X3 M40i. This beast bellows when its accelerator is pressed, offering up 382 hp and 369 lb-ft of torque via its 3.0L BMW M TwinPower Turbo 6-cylinder. The BMW X3 M40i can go from a dead stop to 60 mph in 4.4 seconds and can hit a top speed of 155 mph (when properly equipped).
At the top of the lineup is the BMW X3 M, which boasts the same engine as the M40i. However, the inner workings of that plant have gone full Super Saiyan; horsepower totals 473 and torque peaks at 457 lb-ft, which equates to a 3.8-second 0-60 time. Ride quality, as you may expect, is divine in all X3 models.
Now, let's compare the engines within the new BMW X3 SUVs to those found in the Audi Q5 roster.
The entry-level Audi Q5 (40) is fitted with a 2.0L 4-cylinder that gets just 201 horsepower and 236 lb-ft of torque. Its MPG and top speed match that of the X3 sDrive30i – 25 combined mpg and 130 mph, respectively – but it lacks BMW's punch off the line, delivering a 0-60 time of only 6.8 seconds.
When you move up to the Q5 Sportback with 45 TFSI® quattro® S tronic®, things get even dicier for Audi's SUV. Q5 Sportback 45's engine, a 2.0L 4-cylinder with MHEV tech, pushes out just 261 hp and 273 lb-ft of torque – a full 121 hp and nearly 100 lb-ft of torque less than the X3 M40i. Top speed is limited to 130 mph, too, and its 5.7-second 0-60 time falls well below the rival X3's 4.4 seconds.
The 2022 Audi SQ5 and SQ5 Sportback models with Premium quattro® Tiptronic® don't fare much better against its lineup-matching rival in the 2022 BMW X3 M. The SQ5 boasts a 3.0L V6 with a max output of 349 hp and 369 lb-ft of torque. It can clock a 0-60 run in lackluster 4.7-seconds, nearly a full second slower than the X3.
In virtually every scenario, the BMW X3 performs better and is more fun to drive than the Audi Q5.
Free Maintenance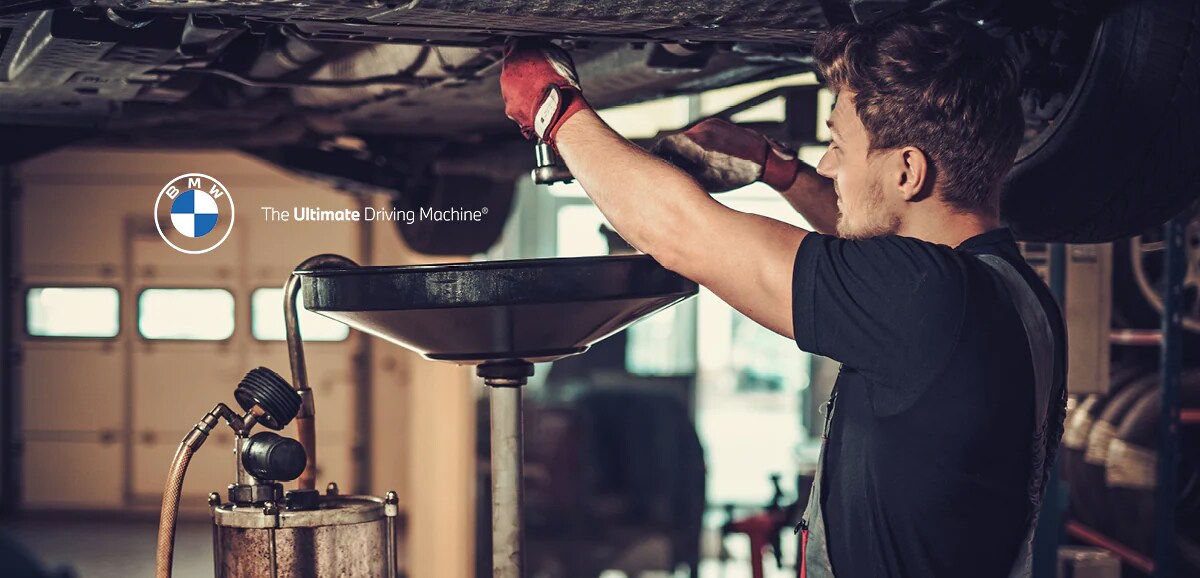 After your first visit, you'll be on the hook for all your oil changes, replacement brake pads, and new wiper blades when you purchase an Audi Q5 40 TFSI® quattro® S tronic®. You may think, "Hey, that's normal. No biggie." We'll remind you that "normal" doesn't mean "good" -- bloodletting was once a "normal" medical procedure to treat the plague, after all.
The advantage goes to BMW here. With your 2022 BMW X3 sDrive30i, you don't have to worry about that nonsense. You're covered by BMW's Ultimate Care maintenance plan, which covers all factory-recommended maintenance tasks, including oil and oil filter service, fluid changes, brake pads, and discs, spark plugs, windshield wipers, and more. This coverage runs for 3 years or 36,000 miles, whichever comes first, and you can purchase an extended plan separately.
Winner: BMW X3
Although the Q5 certainly has some appeal, the overall better value is the 2022 BMW X3. It is covered by a better warranty and maintenance plan, has more cargo space, and performs like an Ultimate Driving Machine should. There's really no question as to which compact SUV to buy.
The real question is: Where are you buying or leasing your BMW in South Florida? That answer is obviously Braman BMW. We're 100% committed to customer service, offering options like 90-day moratoriums on first BMW payments, new BMW lease and finance deals, and a Braman Miami VIP Concierge Program.
Get a quote on a BMW X3 by contacting our Miami Beach BMW dealership at (786) 577-5220. We serve the entire South Florida area, including Aventura, Coral Gables, Ft Lauderdale and Miami.