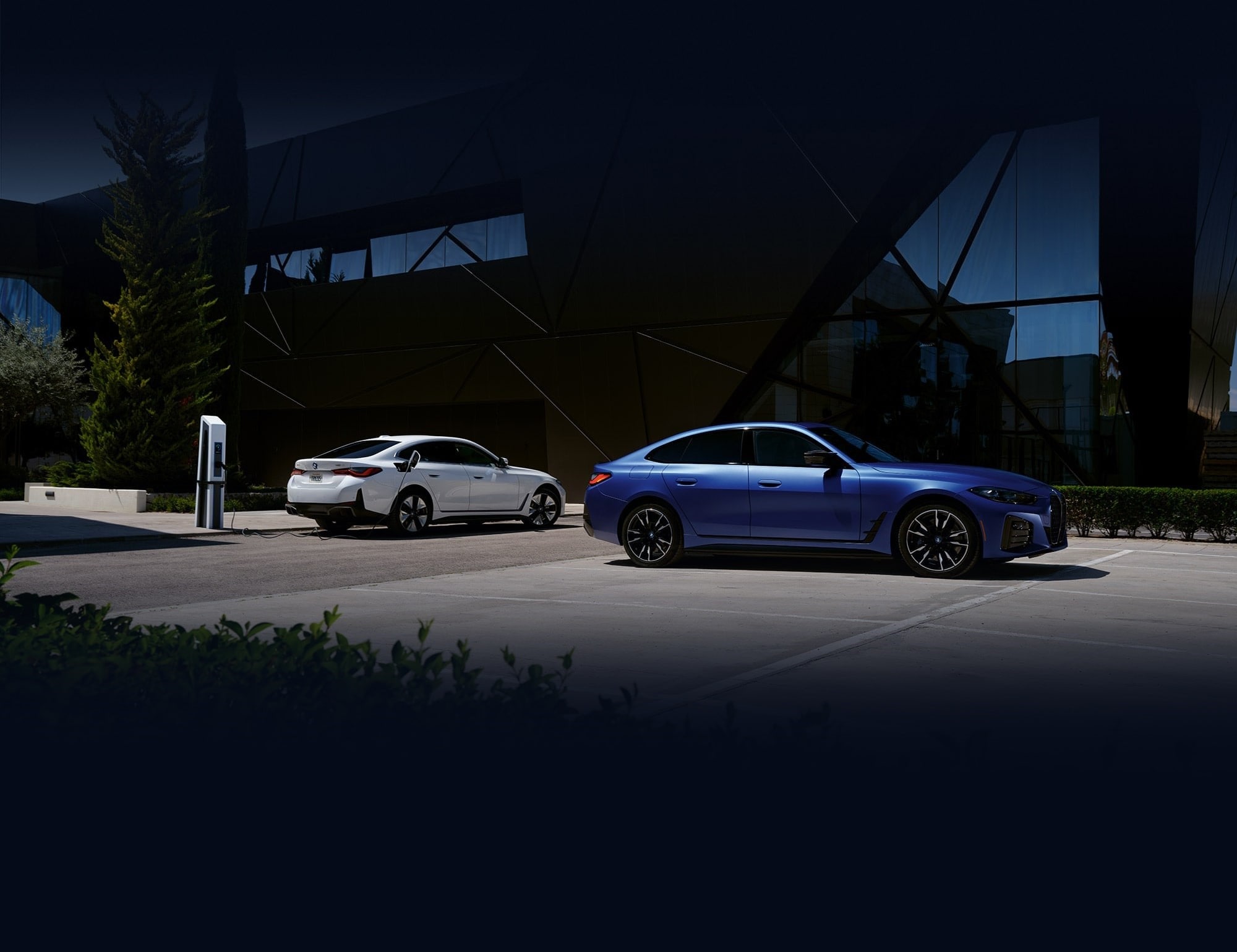 Electric vehicles. EVs. BEVs. Elektroautos. Those thingies with battery thingies that go zoom. Whatever they're called in your neck of the woods, there's one truth that reigns supreme no matter where home is: The era of the electric car is fast approaching.
Leading the charge — pun very much intended — into this era is BMW. Globally, the BMW Group sold nearly 40,000 new fully electric cars in the first quarter of 2022, up 149% from the previous year. By the end of 2025, the company is anticipating more than 2 million BMW electric vehicles to be on the road. Currently, there are 15 BEV models in production for the brand, including the award-winning, all-new, 100% electric 2022 BMW i4.
Since we're on that topic, let's get into why the new BMW i4 may very well be the best electric car of the year. And what better way to do that than—wait for it—a list. (It's all the rage these days.)
4 for 4: 4 Reasons Why the i4 is Worth Every Penny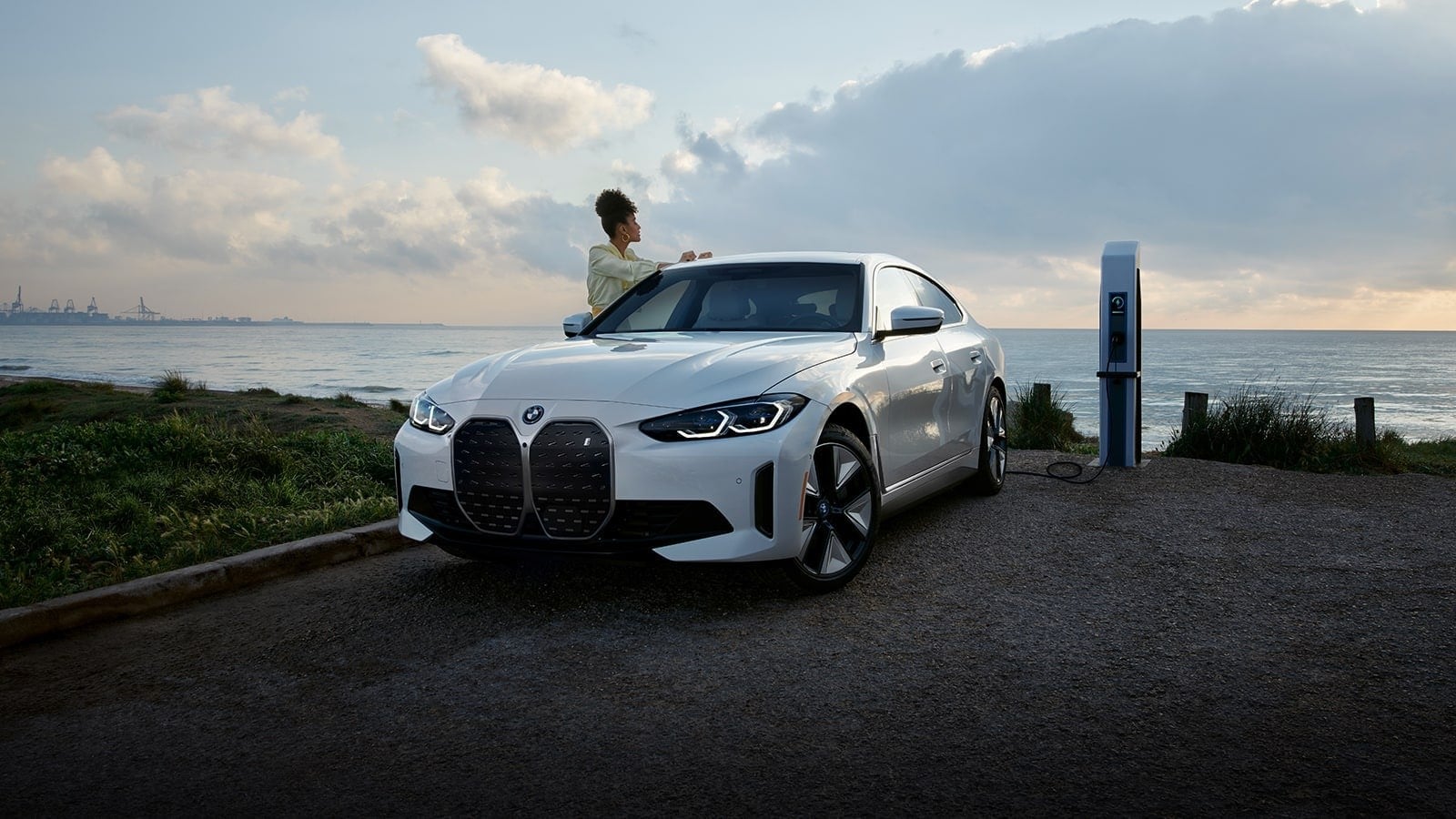 Combining characteristic sportiness with an absolutely stunning design, the electric 2022 BMW i4 Gran Coupe puts most other EVs to shame, including the Tesla 3. We're not just paying lip service to the BMW crew; we've got 7 pieces of proof to substantiate our claim.
BMW Intelligent Personal Assistant
Standard with every new i4 for sale is BMW's amazing Intelligent Personal Assistant technology. The software essentially learns...well, you. By accessing your travel data – where you go, lengths of travel time, how you drive – Personal Assistant can act as your in-car guide. Or your personal assistant, as it were.
For instance, if the system notices that you open the car window every day to retrieve a parking garage pass, it will automatically open the window when it senses you're at that location. Some may think that's creepy, but we think that's ingenious.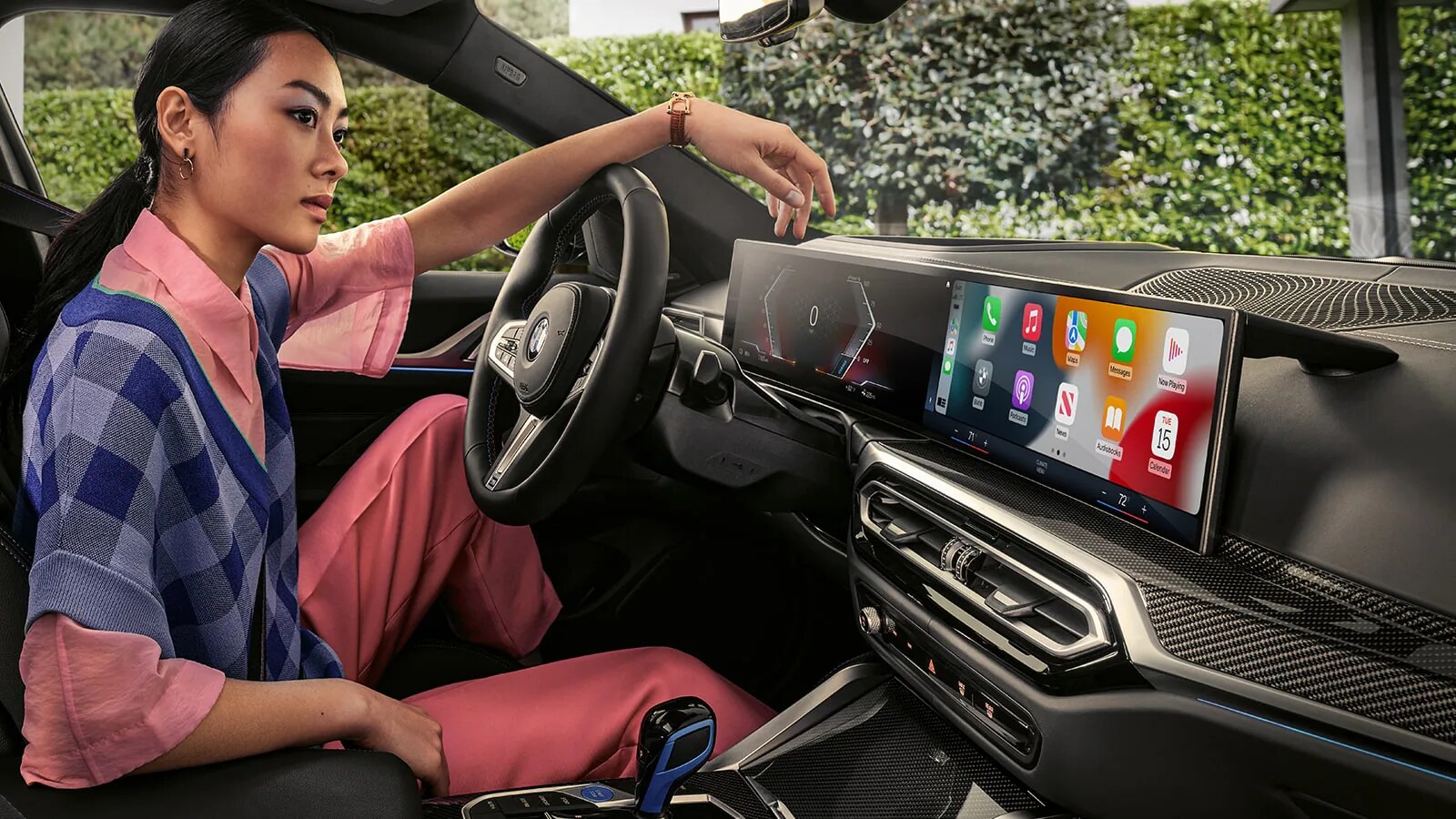 Oh. It does other things, too, like automatically read out emails and documents (via Skype or Microsoft Office 365), search the web for you, or screen your mother-in-law's calls.
301 Miles of Range
The base i4 eDrive40 RWD model gets up to 301 miles on a single charge, which is better than the base Tesla Model 3's driving range (267 miles). Upgrade to the more powerful i4 M50 speed demon and get about 270 miles per fill-up.
Wicked Fast
For all intents and purposes, all electric vehicles are quick off the line. Blasting off in the new 2022 BMW i4, however, will have you seeing stars.
The entry-level i4 eDrive40 makes 335 horsepower and can reach 60 mph in 5.5 seconds, 0.3 seconds faster than the base Tesla Model 3. The i4 M50 hammers out 536 horsepower to break 60 miles per hour in 3.7 seconds flat. On a closed course, that high-performance i4 M50 broke a 60-mph spot test in all of 3.3 seconds – one of the fastest 0-60 times within the entire BMW lineup.
It Feels, Looks & Drives Like a Proper BMW
Nothing much to add here. Slick controls. Sumptuous materials. A massive touchscreen. Definite perks, as any BMW loyalist can attest to.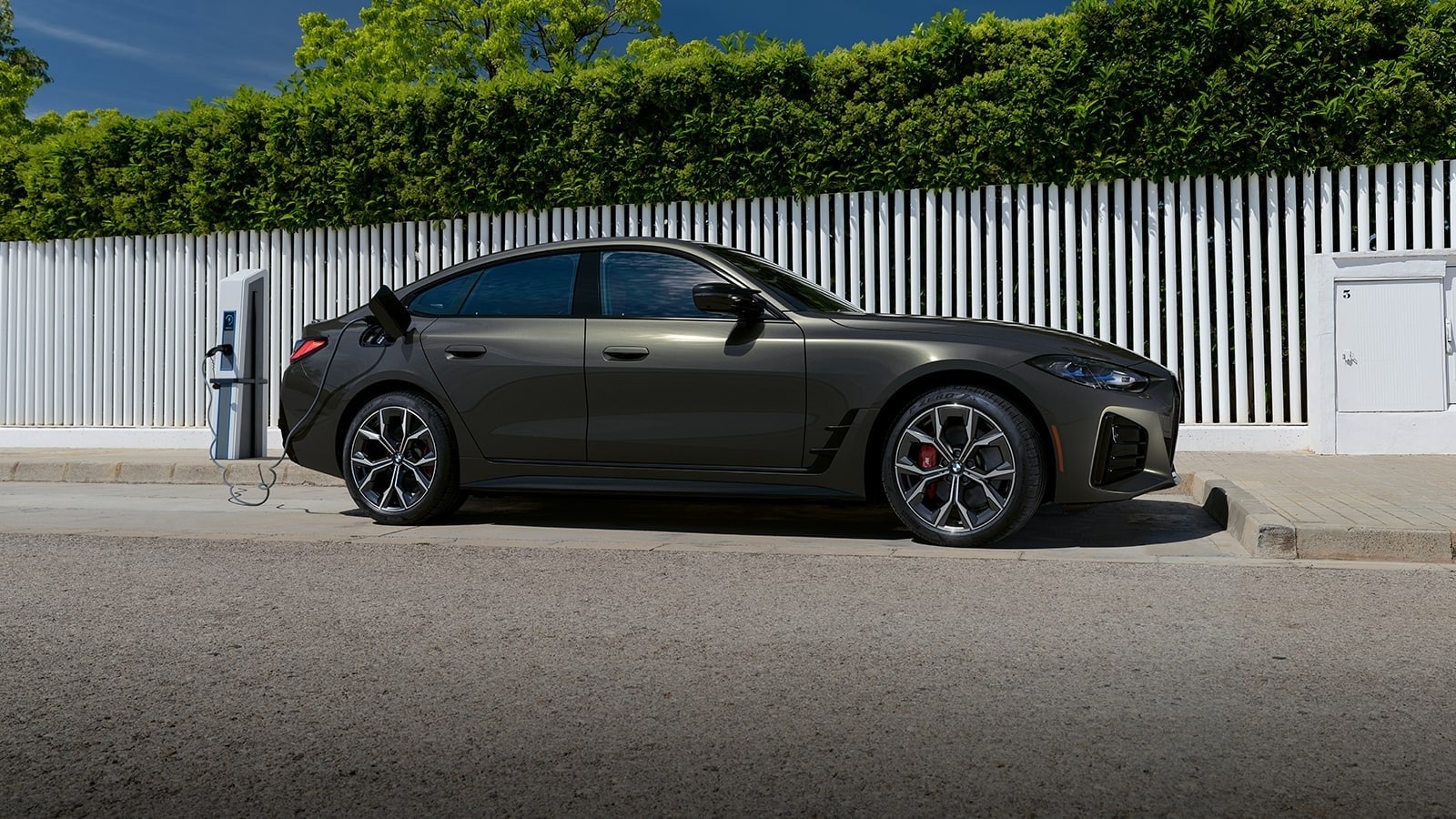 If you can swing it, there's no real reason not to buy an electric car like the 2022 BMW i4. You get $7,500 in federal EV tax credits (unless you buy a Tesla, then there's no soup for you). EV driving range has increased substantially over the years, effectively curing "range anxiety" in many cases. Charging an electric vehicle can take just a few hours thanks to fast 400V and 800V chargers. And in the US, EV public charging infrastructure is moving forward (or "four-ward") at warp speed.
Of course, electric vehicle prices may be a valid excuse for sticking with fossil fuels over Benjamin Franklin bolts. If that's the case, allow us to find you an excellent BMW financing offer in Miami. We can help you secure a low monthly electric car loan payment, provide you with all the details you need to find an EV charger electrician to install your BMW Wallbox, and go over the myriad benefits of owning an EV. That sounds like a plan to us.
Contact Braman BMW Miami at (786) 577-5220 to join the 21st century with a new BMW i4 or another electric luxury car. Our BMW dealership is located in Miami and proudly serves customers in Miami-Dade and nearby South Florida areas.