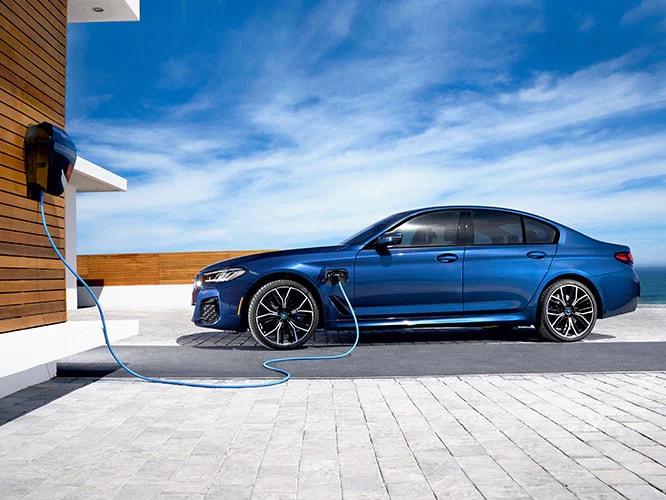 By 2030, half of all new vehicles purchased are set to be EVs or electric vehicles. At least, that's the hope, as the White House is calling on the American automotive industry to fully embrace zero-emission cars. The question is, "will the public accept the EV lifestyle?"
Based on sales of green cars between 2019 and 2021, the answer may be a resounding, "yes." In 2019, 4% of all car sales were a mixture of plug-in hybrids, hybrids, and electric vehicles. That number has doubled in just the first half of 2021, with that same mixture accounting for over 8% of sales.
The EV revolution has begun. If you haven't already bought one, it's time to take a good, hard look at making your next vehicle purchase an electric car. Here are a few practical reasons why a BEV should be in your garage.
It All Comes Down to Saving Money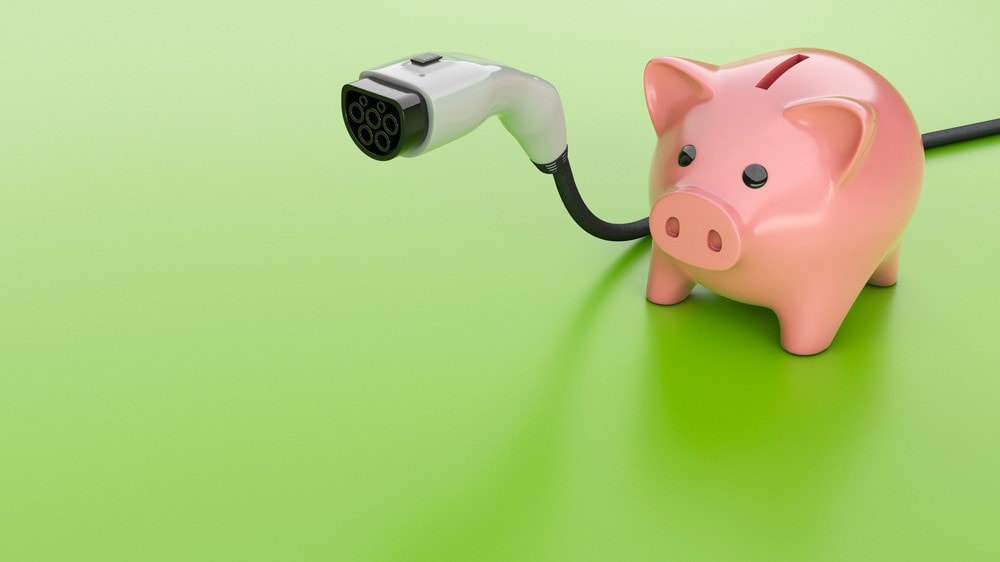 Not only are they better for the environment, but electric vehicles are simply better for your wallet.
Federal Tax Credits
Most battery electric vehicles and plug-in hybrids, including the BMW i3, i8, 530e and 330, are eligible for a hefty federal tax credit. Full-electric vehicles, like the i3 and upcoming BMW iX and i4 models, can net you $7,500; BMW PHEV models like the 330e, 530e and 754e also qualify for a federal tax credit (between $3,400 and $7,500).
State EV Incentives
Every state has their own incentives for people to purchase electric vehicles. These vary by region and EV charging infrastructure, so check with your state and utility company for available incentives.
For Braman BMW customers, the following Florida EV incentives may be available:
Electric Vehicle Supply Equipment (EVSE) Rebates
EV Rebates
Additionally, you may be eligible for a manufacturer rebate on an eligible EV home charger. Speak with a
BMW dealer near you
or any other electric car dealer for details.
Cheaper & Easier Maintenance
No one likes getting their oil changed. With an EV, oil changes are a thing of the past. That's because electric cars have far fewer moving parts and fluids than their gas-powered counterparts. In fact, just about the only auto maintenance, an EV needs are for mechanical parts – namely tire rotations, alignments, brake checks, new wiper blades, and general inspections.
Cheaper Auto Insurance
In some states, you cannot be charged more for insurance if you have an electric vehicle. Florida's law states that insurance companies may not impose surcharges on EVs based on factors such as new technology, passenger payload, weight-to-horsepower ratio, and the types of material used to manufacture the vehicle.
Fuel Savings
With an electric vehicle, you'll ditch fuel for good. On average, BMW states that the typical driver could save $1,800 on fuel costs per year – or more, given the rising costs of unleaded fuel.

For example:
As of December 2021, the average cost for regular gasoline is $3.36 per gallon. To fill up a typical vehicle (with a 15-gallon tank), it would cost about $50 to net you around 350 miles of range.
The typical US family uses $0.14 per kWh on electricity. If you owned a BMW i4, it would cost you $12 to charge the 81-kWh battery. You'd get up to 300 miles of range and pay 70% less than a comparably equipped gas-powered vehicle.
Future EV Prices
Some experts believe
that EV prices, with federal subsidies and tax credits, could be as little as $3,000 per vehicle. That's a long way down the line, but the future of BEVs is looking bright.
Then There's the Convenience Factor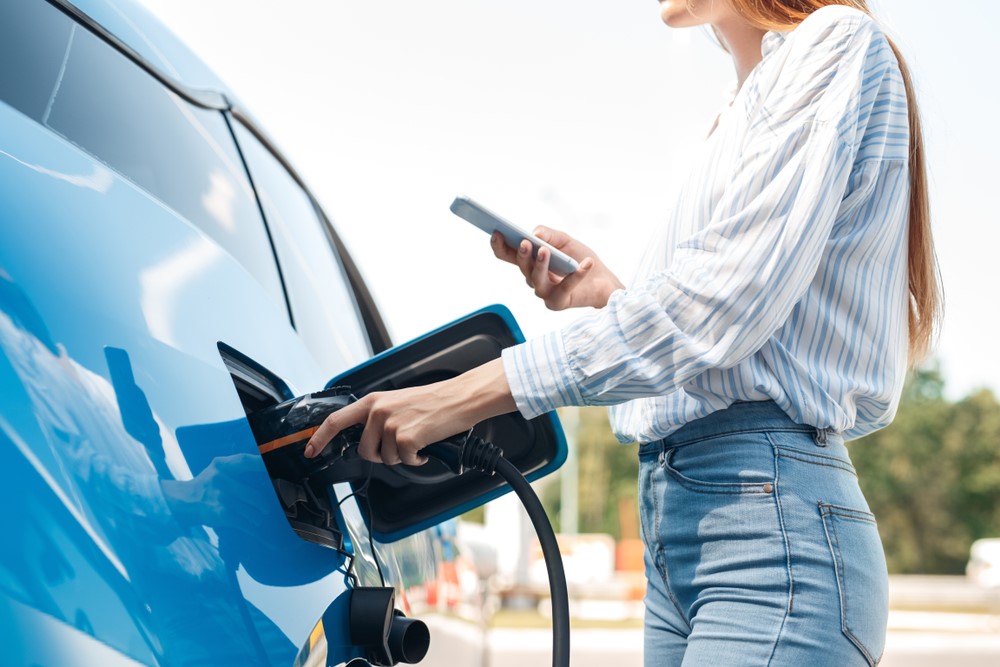 Saving money and the planet is great, but what about your time? With an EV, you'll rarely be inconvenienced going about your day-to-day.
Better EV Charging at Home
With something like the BMW Wallbox (Level 2 Charger), you can charge your electric BMW from 0% to 100% in as little as 12 hours.
In the future, every BMW iX and i4 model will come equipped with a new Flexible Fast Charger, too. This portable device is compatible with any 120V or 240V outlet.
Improving Public EV Charging Infrastructure
While it's true that you can't just fill up your EV anywhere, the EV charging infrastructure is sure to expand in the next 10 years. The implementation of DC Fast Charging stations is another boost, as they can charge up to 108 miles of range in just 10 minutes.
As of December 2021, there are more than 8,500 DC Fast Charge stations and over 35,000 Level 2 charging locations in the country. Visit evgo.com or plugshare.com to find a place to charge your electric vehicle.
Free Public Charging
Some areas, especially businesses and condos or apartment complexes, offer free EV charging for employees and residents.
Improved Range
Twenty years ago, electric cars were limited to a handful of miles when fully charged. Today, electric vehicles can get 300 miles or more.
HOV Lane Access
In most states, the purchase of an electric SUV or car can get you a free or discounted HOV lane decal, even when you drive solo.
Designated Parking
You may be eligible to park in a designated "EV Only" spot at certain locations.
Excellent EV Warranty Coverage
Electric vehicles include very generous warranties. For instance, every new BMW electric vehicle comes with premium maintenance service and an 8-year/100,000-mile battery warranty.
Shop Electric BMWs for Sale in Miami

Have you read reports of the eccentric electric BMW i3 being
discontinued
(
??
)? Sadly, BMW has bid
adieu
to the little electric hatchback that was too far ahead of its time for its own good. However, BMW hasn't abandoned the EV market entirely – in fact, they're
planning
to double down on their electric vehicles, with full-electric models like the iX and i4 paving a path into the future.
Interested in joining the #bornelectric movement before everyone else? Contact Braman BMW in Miami to become exclusive BMW EV members. We'll happily show you what makes the iX and i4 -- or any of our plug-in hybrid BMWs -- tick. Call our BMW sales team at (786) 577-5220 or visit our Miami EV dealership at 2060 Biscayne Blvd to see our selection.