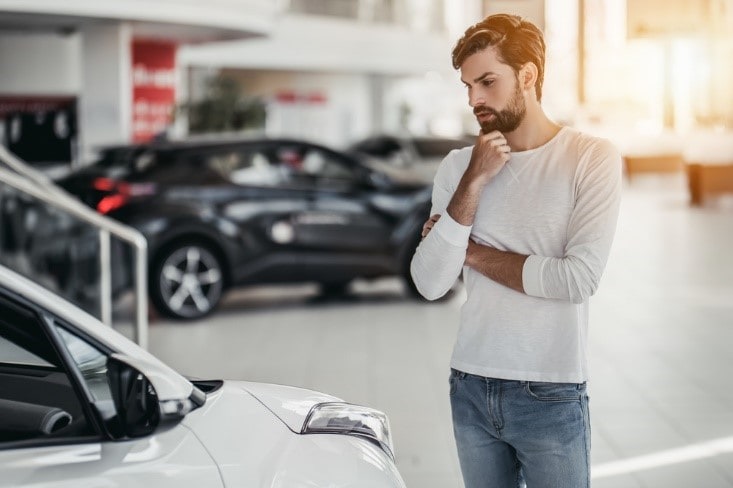 When you're bearish on the prospect of buying or leasing a new luxury car, you've got two options: Certified pre-owned or used. Each is more affordable than their new-car counterparts, but besides sticker price, CPO and pre-owned vehicles are separated by a world of differences. If you're just not sure whether to choose a certified or used luxury vehicle in Miami, let us be your guide. Here are the main benefits of purchasing a secondhand car vs. a
Certified Pre-Owned BMW
.
You should buy a Certified Pre-Owned BMW if…

You'll gain peace of mind from an extended BMW warranty.
Every Certified Pre-Owned BMW vehicle is covered by the remainder of its 4-year/50,000-mile BMW New Vehicle/SAV Limited Warranty. On top of that, you also gain a BMW Certified Pre-Owned Limited Warranty for 1 year with no mileage limits. The warranty provides coverage against defects in materials, components, and workmanship, among other items.
You may require extended vehicle protection or warranty coverage.
The BMW Ultimate Protection Program, available exclusively at your BMW dealer of choice, provides even more coverage after your CPO warranty expires. You're able to extend your BMW factory warranty to up to 7 years or 100,000 miles, as well as add on items like Tire & Wheel Protection, Windshield Protection, Paintless Dent Repair, and Key Protection. Guaranteed Auto Protection (GAP) coverage is also available.
To learn more about or build your Certified Pre-Owned BMW Ultimate Protection Program, speak with a team member at our BMW dealership in Miami.
You want a reliable luxury vehicle with low mileage.
To qualify as a CPO vehicle, any used BMW must pass the "look test." That is, every late-model BMW must have no more than 60,000 miles on the odometer.
We not only look at the odometer, but we also perform a comprehensive 360° Vehicle Inspection to identify any safety, performance, electrical and cosmetic issues that may necessitate a repair or reconditioning. If a repair or new part is needed, it will receive a Genuine BMW component to ensure the highest quality. If it can't be fixed, it can't be a CPO BMW – plain and simple.
You'll even receive a Vehicle History Report, for free, to show you how good your new like-new BMW is.
You're no stranger to calling for a tow truck or roadside assistance.
Enjoy outstanding travel protection no matter where you're at with BMW's 24/7 Roadside Assistance. Whether you need a battery jump-start, a tire change, lock-out assistance, or a tow to a BMW service center, you're covered. This service comes free with every certified BMW for up to 6 years and no mileage limit.
Also available on several late-model used BMW models is the BMW Assist™ Safety Plan. This offers emergency services and assistance, including collision detection notification and BMW Assist eCall, which connects you to a specialist whenever you need help.
You like your luxury cars to come packaged with the newest technology.
All Certified Pre-Owned BMW vehicles are newer models, which means they come with the finest, most advanced tech in the business. For instance, if you choose a certified used BMW 3-Series, like the 330i, it may come equipped with features like BMW Intelligent Personal Assistant, navigation, a heads-up display, a universal garage door opener, and more. With an older used car, you may be stuck with some last-gen technology that just won't cut it these days.
You want a complimentary loaner vehicle any time you service your BMW.
Don't feel like a trip to our Miami BMW service center is a waste of a day. With your CPO BMW, you'll get a free loaner vehicle (or another form of transportation) every time you come in for maintenance, repairs, or service. When your BMW is ready to be picked up, just let us know when you can come in, and we'll have it ready.
You require a used luxury car loan or CPO BMW financing.
One of the main perks of picking a certified used luxury vehicle is its price. You'll spend less on a CPO car than you would on a new one, but you may still require financial assistance in the form of an auto loan. That's not a problem; your used BMW dealer will gladly work with you to come up with a financing plan that works within your budget.
Check out any available certified pre-owned BMW specials near you to see if you can reduce your down payment and monthly loan payments.
You'd like free satellite radio.
If the used BMW sedan or SAV is equipped with SiriusXM, you'll receive a three-month free trial. Listen to over 100 channels of music, talk radio, news, and sports, then decide if you want to continue your subscription.
View our selection of certified used BMWs for sale in Miami.
You should buy a used BMW or luxury car if…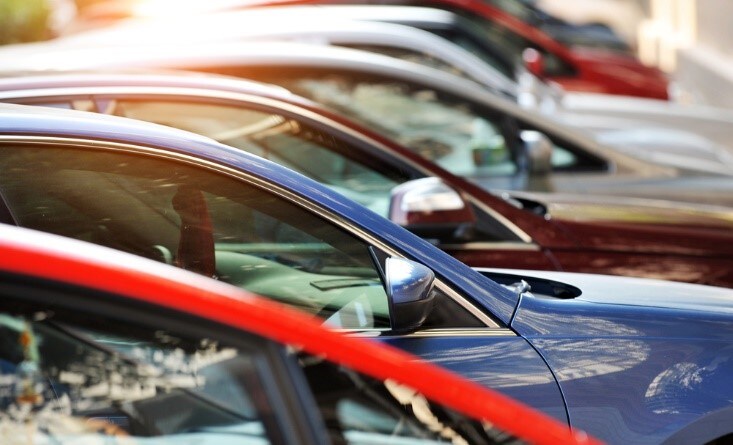 You like to have options.
There are more used cars available for sale than certified pre-owned vehicles. If you're not exactly sure which model you'd like, you might want to shop around at used car lots near you until you find something that appeals to you.
Use our
CarFinder application
, and we'll help you locate the vehicle you're interested in.
You have a smaller budget.
Used cars cost less than comparable certified pre-owned models. You could save thousands by choosing a 2015 BMW 5-Series over a 2017 Certified Pre-Owned BMW 5-Series, both in up-front costs (your down payment) and monthly finance payments.
You want lower insurance premiums.
Because certified pre-owned automobiles are typically newer than your standard used car, they are often more expensive to insure and register.
You're okay with not being covered by a warranty.
Although you can find used cars that are still covered by a manufacturer's warranty, it's not a guarantee. Most pre-owned automobiles will not be covered for anything other than safety and factory recalls, so you'll be on the hook if a repair or replacement is needed. This will increase your out-of-pocket costs, but you can reduce those costs by having your car properly maintained and serviced at proper intervals.
Schedule luxury car maintenance in South Florida.
You're a smoker.
People don't like buying smoker's cars; a car that smells like cigarettes is 50% less likely to sell, and if it does sell it will return nearly 30% less than its market value dictates. But because used cars have already lost most of their value, you won't be losing as much money when and if you find a buyer down the road.
You don't need the latest and greatest features.
While it's certainly nice to have access to the most advanced vehicle technology in your luxury car, it's oftentimes not necessary. If that sounds true to you, then you might do better with a regular pre-owned vehicle. (Many late-model, non-certified used cars will come with enough new tech to keep you in the modern era, however, so you won't be rolling back your calendar to 1965.)
Of course, don't just follow our list of pros and cons to come to a decision. Ultimately, you'll want to visit good used car lots near you to find a vehicle that hits all your marks – safety, quality, reliability, and, above all else, price.
If you live in and want to buy a used luxury car in Miami, come to Braman BMW to shop our selection. We're a 2021 DealerRater Consumer Satisfaction Award winner, so you can rest assured that we can help you find the right vehicle, at the right price, and without all the fuss you'll get from a typical Miami used car lot. Come see us at 2060 Biscayne Blvd in Miami, FL, today!