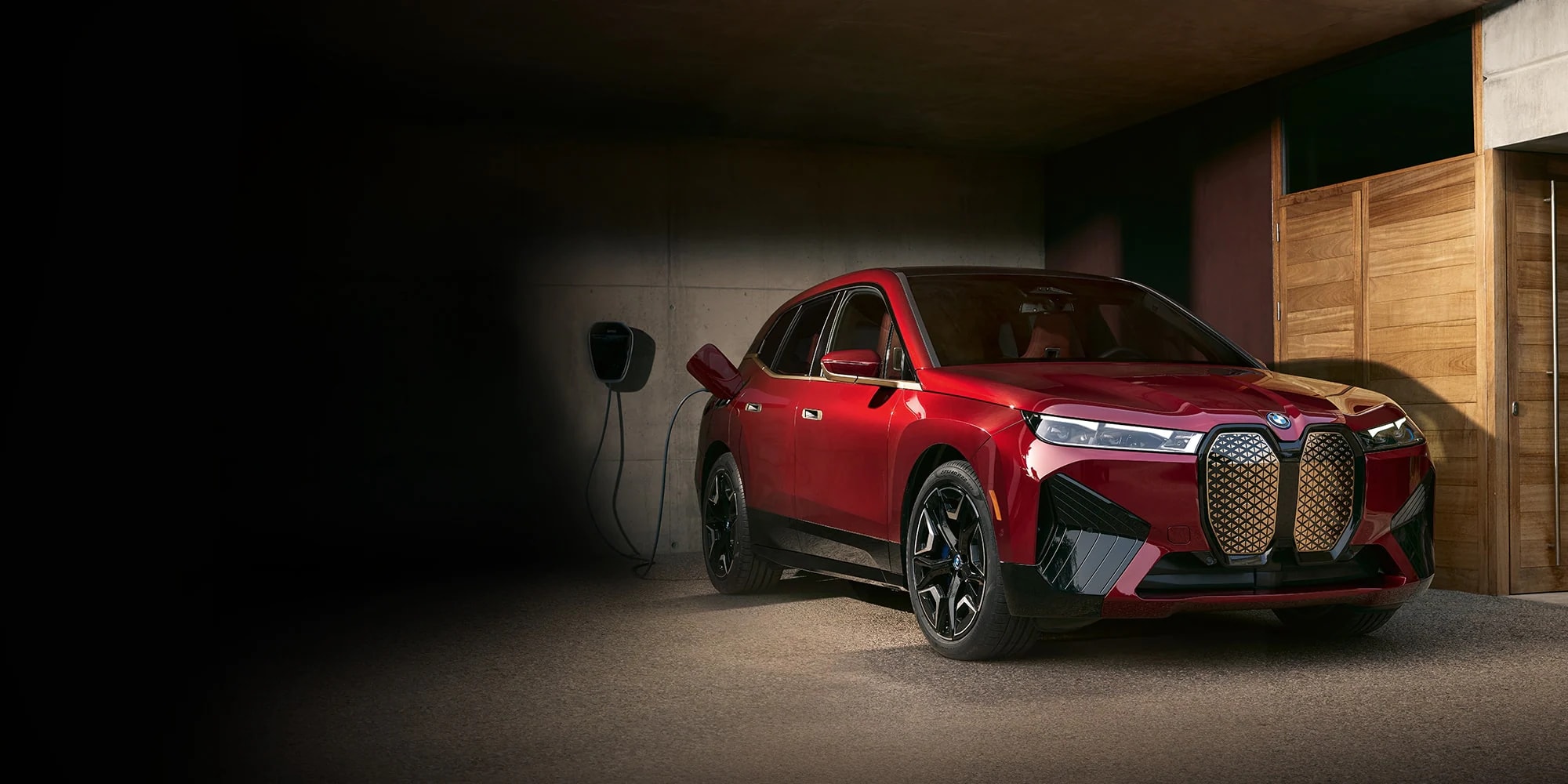 We like "New." We're big on "Shiny." But we adore "Revolutionary." So, you can imagine the energy building around the Braman BMW Miami showroom as we prepare for the arrival of the all-new electric SUV: The 2022 BMW iX
This BMW Sports Activity Vehicle (SAV) revolutionizes the market by combining luxury, top-tier performance, and amazing technology to set the new standard for electric vehicles.
Draws the Eye
The iX represents the future of EV performance driving, and the exterior presents a futuristic new style that will guarantee you plenty of attention as you quietly zip around Miami.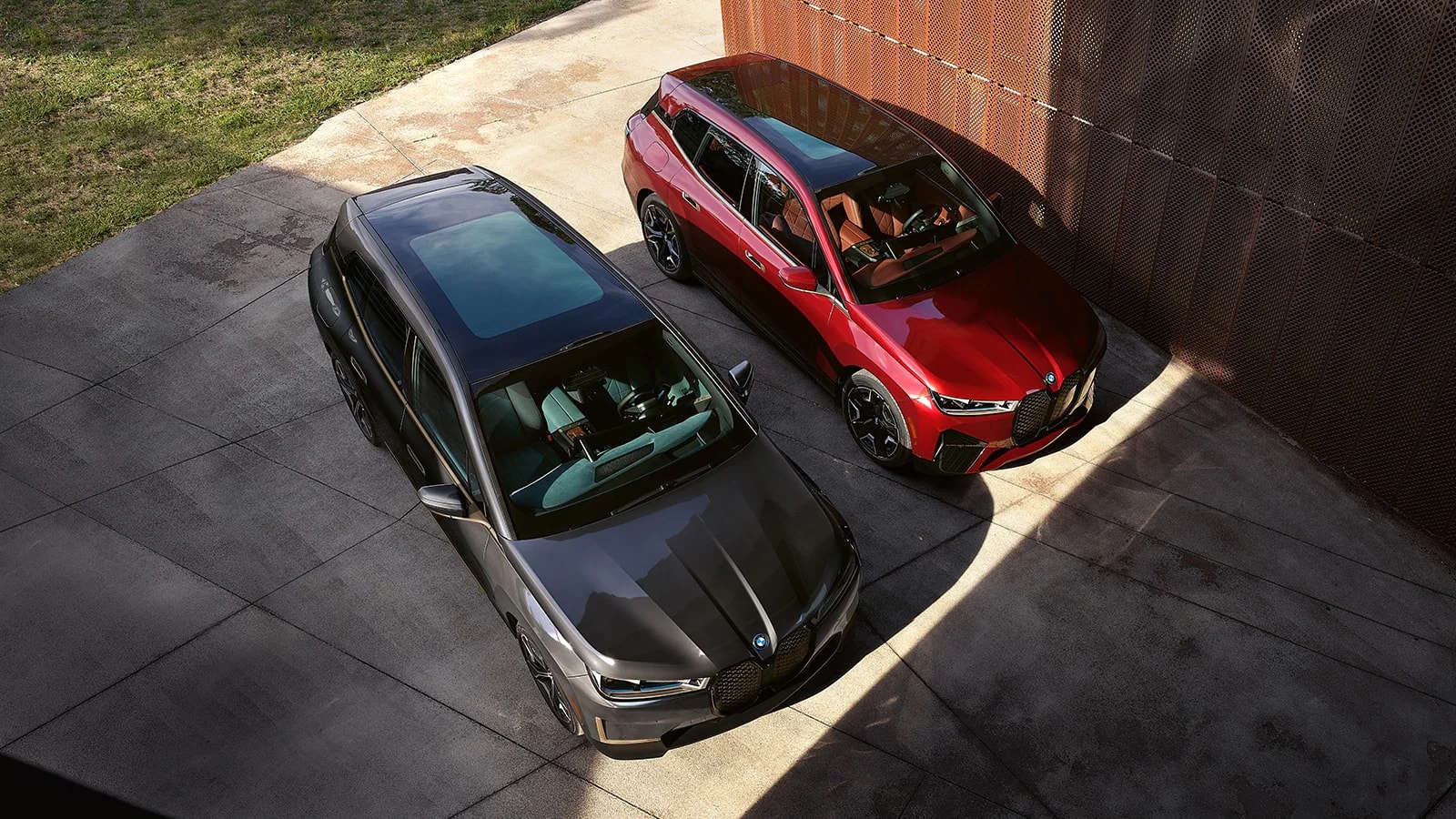 ?BMW iX's sleek exterior design begins with the bold kidney grille and slim twin headlights, then continue down the long wheelbase to the frameless doors and windows, before finally wrapping around to the dynamic rear end with its slender taillights. This design is so sleek, in fact, that the
drag coefficient
of the iX is just 0.25 Cd.
Dimensions of the iX are comparable to the esteemed BMW X5, too. So, if you loved the X5, then we're confident that you're going to fall head over heels for the stylistic new BMW iX electric vehicle. It's science.
Secretary of the Interior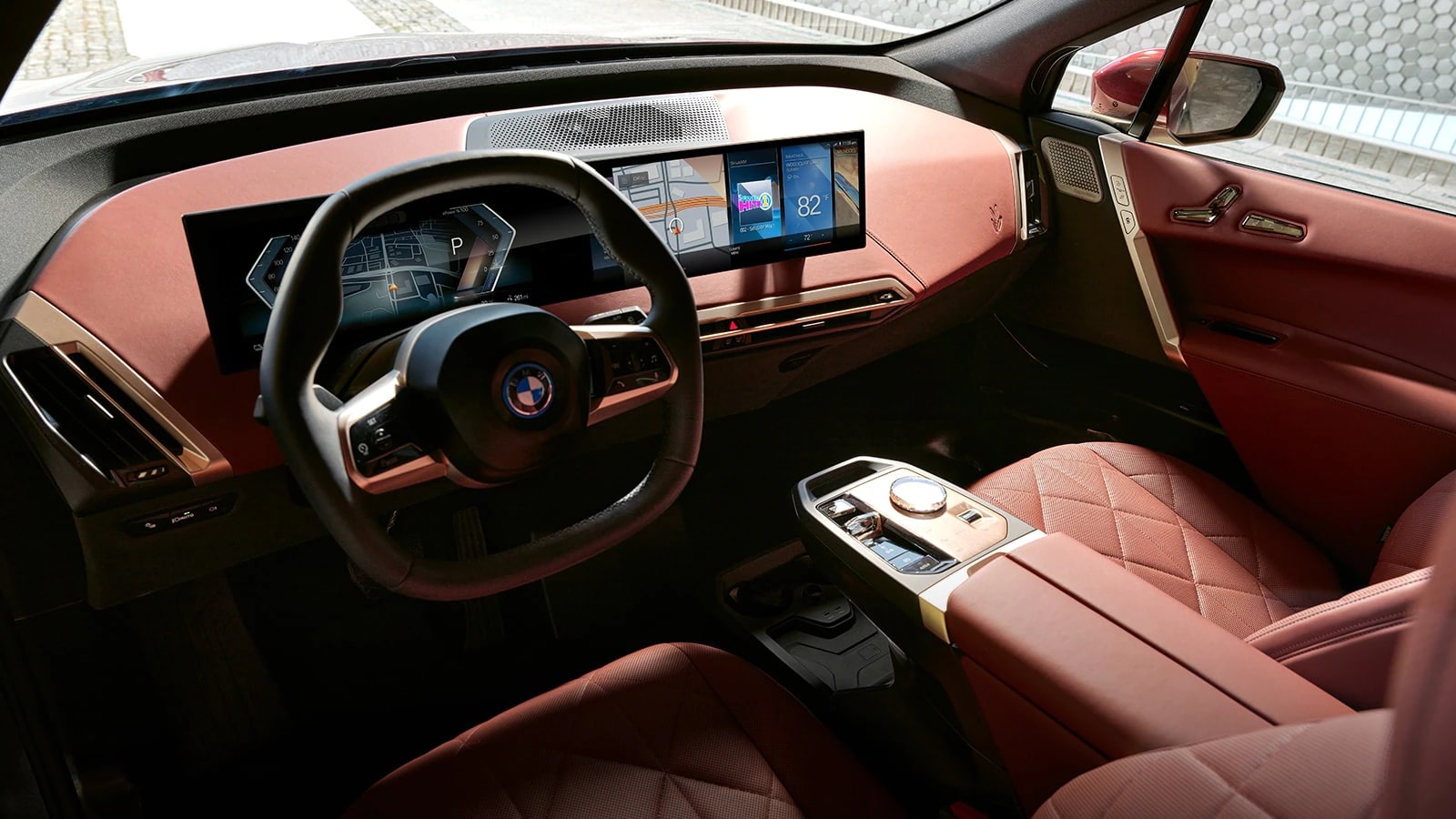 ?The interior of the 2022 BMW iX was carefully crafted to offer endless possibilities for entertainment, relaxation, and an amazing drive. The expansive cabin offers comfort and spacious storage capability; believe us when we say there's room for everything except an improvement in this electric BMW.
The joy begins as you approach your iX. The newest version of Comfort Access knows when you're near and triggers a choreographed light display, unlocks iX's doors, and loads your personalized seat settings.
As you slide into the electric luxury SUV, your eyes are likely to be drawn to the steering hexagon. You might wonder why BMW would choose this track-inspired shape for the iX. The hexagonal shape makes it easier to enter and exit the iX and grants a better view of the portion of the Curved Display that sits immediately behind it. The steering wheel has glass-effect control pads cleanly integrated, and you can opt to add three-stage heating to the wheel as well.
From the driver's seat, you'll also notice the aforementioned Curved Display. This combination of a 12.3" information display and a 14.9" control display is BMW's new vision for form and function in the 2022 iX. This bold screen stretches to cover half the dashboard, and its minimal buttons and dials deliver optimum control without intruding on your driving experience.
Infotainment on the Curved Display of the 2022 iX is powered by Version 8 of the iDrive Operating System. This powerful system delivers a totally new visual experience, updates automatically with 5G technology, and offers a completely customizable instrument panel.
The electric iX features a luxurious four-zone automatic climate control system, which unbelievably allows the driver, front passenger, and rear-seat passengers to individually set their target temperatures. Front passengers can opt for heated and ventilated seats, while rear seats can have heating functionality added.
Electricity You Can (Safely) Feel
Every BMW offers a thrilling driving experience, and all upcoming BMW electric vehicles inspire driver confidence in an all-new way.
This BMW EV is a surprisingly swift performer. The 2022 BMW iX delivers an astounding 516 maximum horsepower—which outdoes even the mighty M3 and its pavement-pounding 503 horsepower. The performance numbers get even better when you factor in the 564 lb.-ft of torque produced by the dual electric motors and their ability to instantly produce that tire-melting output.
Lucky owners of the BMW iX in South Florida aren't likely to need all-wheel drive to handle anything other than the occasional cloudburst. However, the iX is equipped with an AWD system to effectively put all that horsepower and torque on the ground when needed.
Miami shoppers looking for the best EV SUV needn't look any further than the 2022 BMW iX. It zooms to a heart-hammering 60 mph in only 4.4 seconds, making it one of the fastest luxury SUVs you can buy.
?? Home, Home Within Range??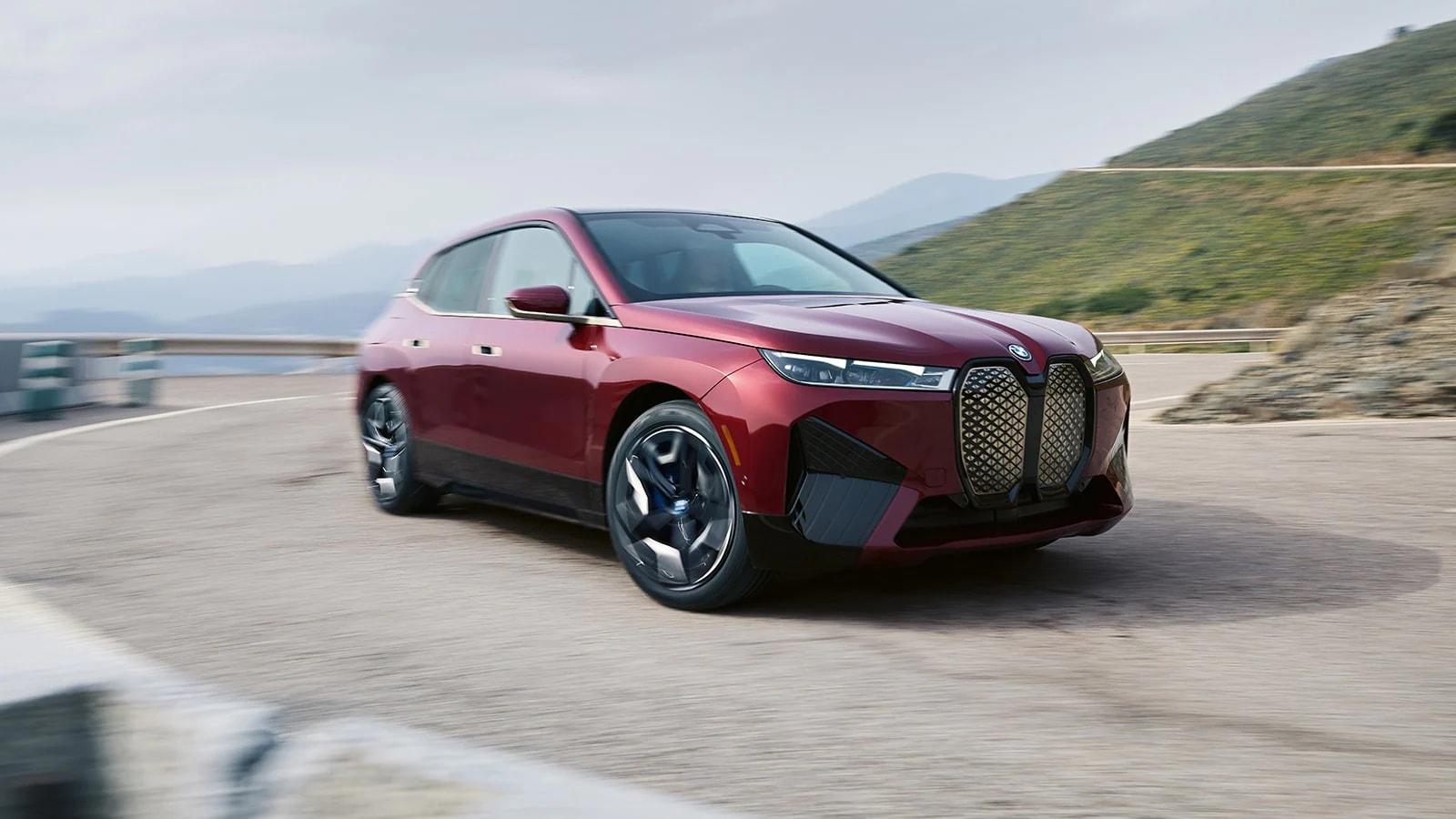 We expect the 2022 BMW iX to achieve a range of 300 miles on a single charge, which will offer owners of this BMW EV plenty of flexibility when it comes to short road trips, errands, and commutes.
A real-world example (or two) can often help drive home a point, so consider these two Miami-based road trips that both fall easily within the estimated range of the best electric SUV:
Thinking about taking the family for some excitement at the theme parks in Orlando? The drive up is about 230 miles from Braman BMW Miami, and there will be plenty of juice for the hotel valet to put your new BMW electric vehicle in a safe spot.
What about a trip to the southernmost point in the United States? Key West is well under 200 miles from our Miami BMW dealership, which will leave plenty of battery for exploring as you head past Key Largo. You can easily swing by the Coral Castle, feed a few tarpons at Robbie's, or pop into the Turtle Hospital!
??
Don't sweat it when that beautiful Curved Display shows your estimated electric range getting low – the cloud-based navigation system will monitor your charge level and locate convenient charging stations as you go. If you connect to a DC Fast Charger, you'll add up to
90 miles of ranges in 10 minutes
, so you can quickly get back on the road.
The Alternative Fuels Data Center shows nearly 2,400 public charging stations in Florida, so you're never going to be too far away from a full high-voltage battery. Worried about battery longevity in the long run? Don't be. The battery of your 2022 BMW iX is covered by an 8-year/100,000-mile battery warranty.
Built Green and Staying Green
?BMW strives for constant innovation, and the source of fuel for BMW EVs isn't the only alternative in use as we move into the future. The 2022 iX is built with 100% renewable hydroelectric energy at BMW's
Dingolfing manufacturing plant
in Germany.
The iX features many sustainable materials: floor mats are made from regenerated nylon consisting of ocean waste, wood is certified by the Forest Stewardship Council, and some of the seating leathers are tanned with olive leaves. Eco-conscious luxury vehicles are here, and BMW's leading the charge – literally.
Available for Sale & Lease at a BMW Dealer Near You in 2022
The 2022 BMW iX will allow you to go electric, and go anywhere, with complete confidence. The Braman BMW team is expecting this revolutionary BMW EV to arrive in Miami in early 2022. We're happy to answer any questions you have about this amazing electric SUV as we
wait for the first units to arrive
on our lot.
Please visit our showroom at 2060 Biscayne Blvd, Miami, FL to pick our brains or ask us about the benefits of moving to a BMW electric vehicle. You can also preorder your BMW iX xDrive50 right now at our South Florida car dealership!