Ah, the sights and sounds of the open road. No matter the destination, nothing quite beats a road trip with family or close friends – especially in 2020. But making your way from A to B takes a good amount of preparation, planning and a perfectly-packed pack of stuff for the drive.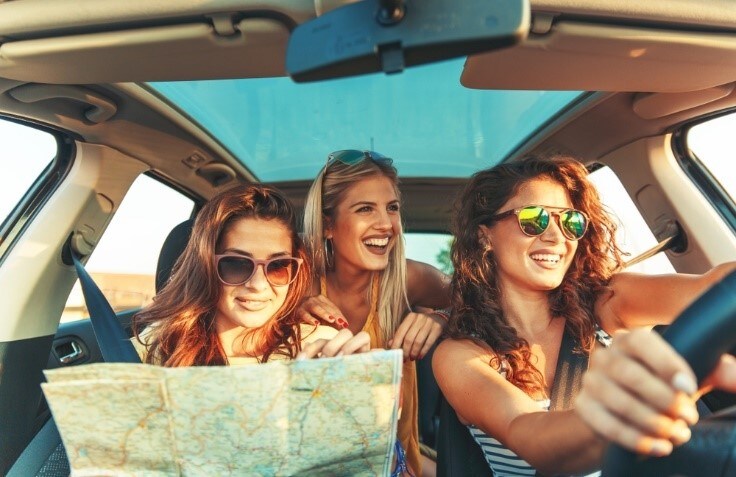 So, toss a dart at a map and load up your SUV. The road beckons.
Maintenance Tasks
All your best-laid plans are worthless if your car breaks down mid-trip. That's why road trip maintenance is an important task to do before numbers start rolling up on the odometer. Some common and important maintenance tasks to complete before your road trip include:
Change engine/motor oil
Replace old windshield wipers
Fill windshield wiper fluid reservoir
Check and replace any low fluids (coolant, transmission, brake, etc.)
Rotate and inflate tires, including the spare
Align wheels
Inspect brakes and replace pads and rotors if necessary
Change old air filters
Inspect belts and hoses
Test batteries and replace if necessary
Towing inspection if necessary
Check all headlights and taillights
Depending on your vehicle's service schedule, you may be looking at a quick oil change or the whole auto-maintenance shebang. Always check with your service center or vehicle's manual for a breakdown of necessary maintenance tasks per your car's mileage or year.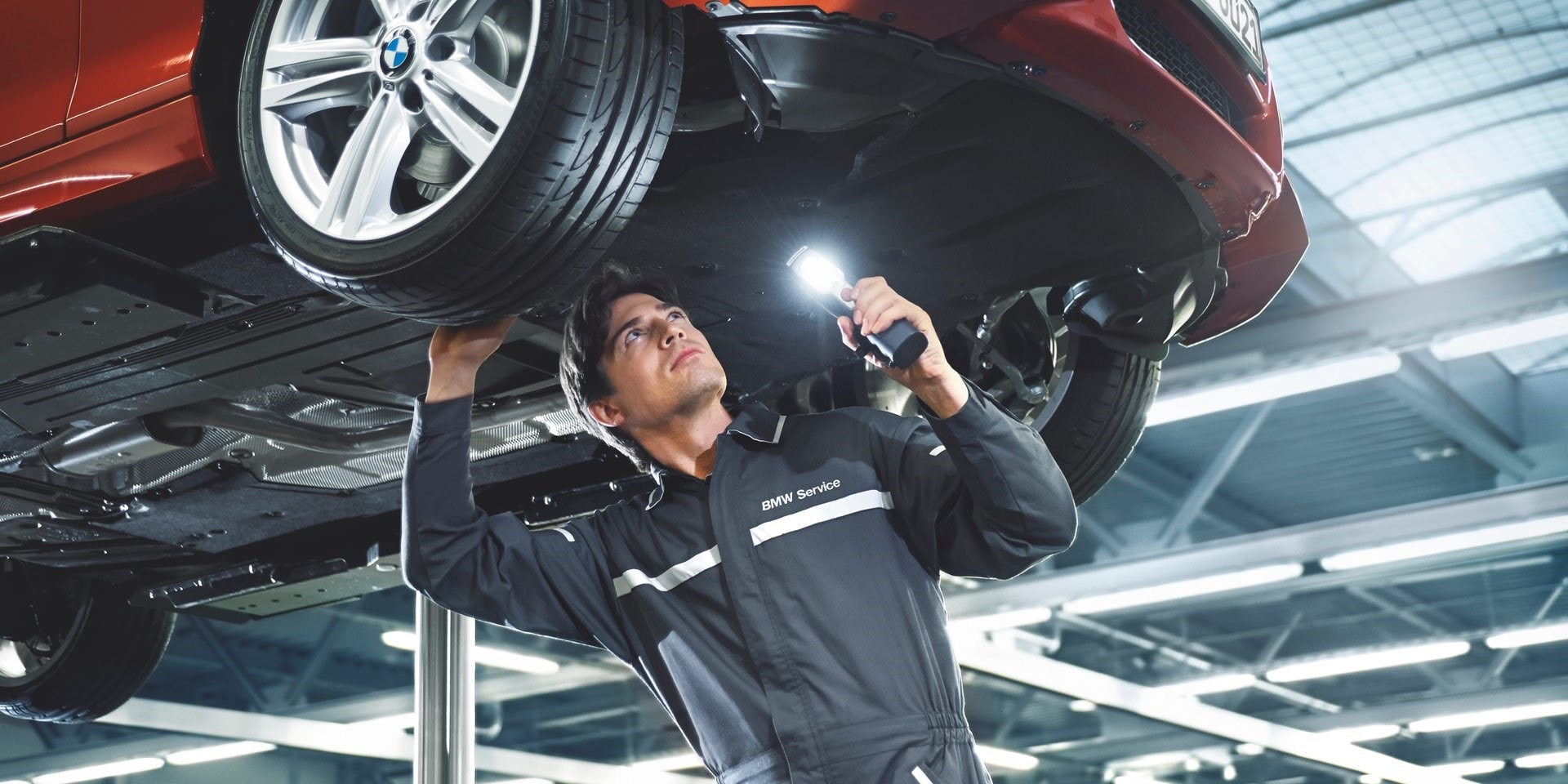 Even an Ultimate Driving Machine needs a tune-up before long road trips. If you're starting your trip from Miami, or if you happen to find yourself stuck in South Florida with a dead battery or a blown tire, contact someone from our Miami BMW service center. We specialize in repairing BMW vehicles as well as many other makes.
Items to Pack
Your road trip would be so b-o-r-i-n-g without some fun and games to keep you entertained. Here are essential items and other optional things you'll want to add to your "road trip packing list."
Vehicle Essentials
Vehicle registration
Insurance card
Car manual
Spare tire
Jack & tire changing tools
Jumper cables
Motor oil
Empty gas container
Emergency roadside kit
Your emergency roadside kit should include a tire pressure gauge, pocketknife or multitool, blanket, spare clothing, drinking water, snacks, first-aid, flashlight, sand or cat litter, and extra batteries.
Personal Essentials
Bug spray
Paper towels or wet wipes
Towels
Basic hygiene items
Umbrella
Phone charger
Sunglasses
Sunscreen
Reusable water bottle or travel mug
Hand sanitizer
Trash bags
GPS device
Physical map (as backup)
Money for tolls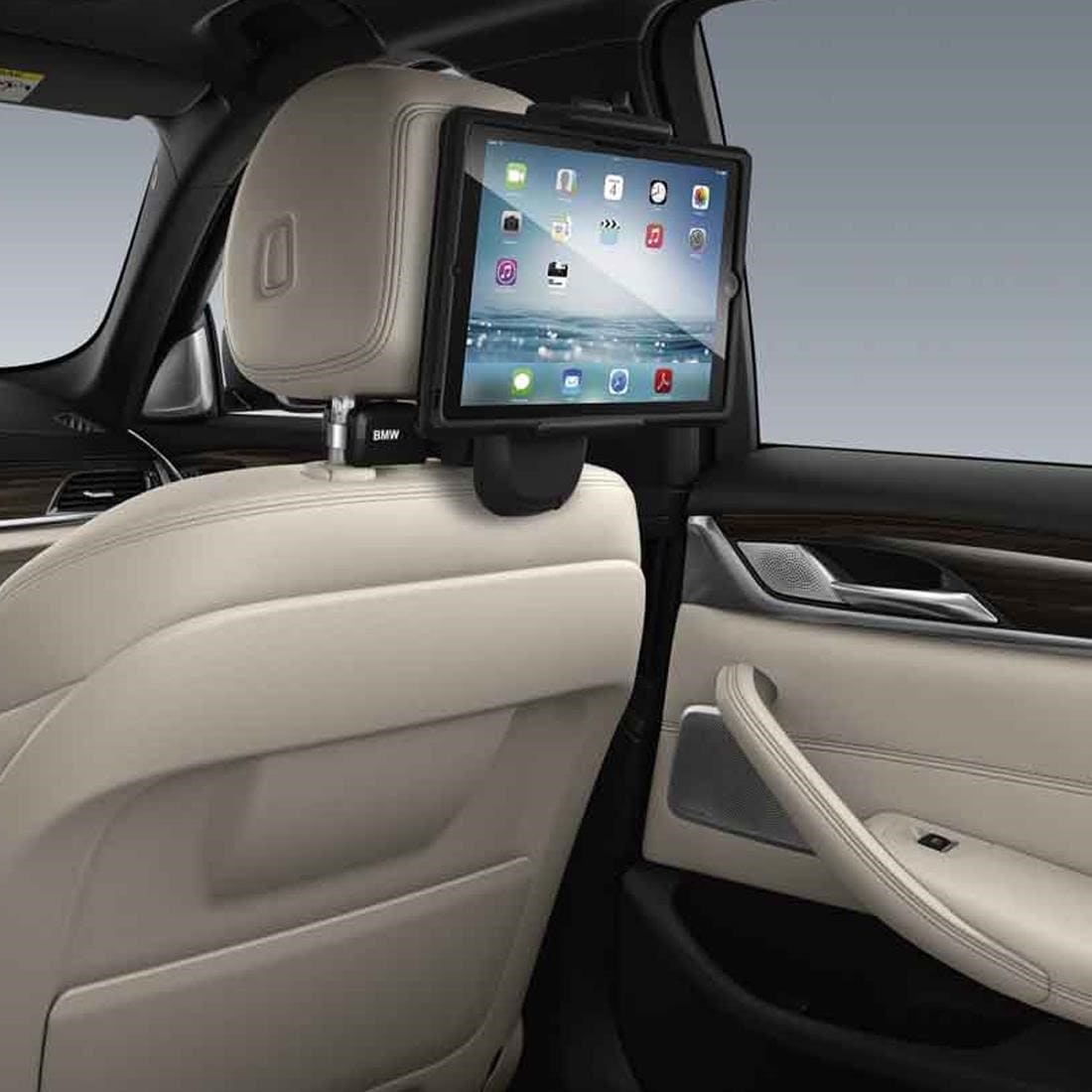 Nice-to-haves
Music playlists
Camera
Audio books
Road-trip games for the family
Tablet holders
Pillows
Rear window UV shade
Gum
Comfy shoes
Small cooler
E-pass for tolls
AAA, BMW Roadside Assistance or a similar service
Stain remover (Tide To-Go)
Sleeping bag, self-inflating air mattress, and tent
Roof rack
Trunk or cargo organizer
Authentic BMW roof racks and trunk organizers: We've got those and many more car accessories for your road trip. Visit Braman BMW Miami, your South Florida BMW dealer, or contact us at (786) 577-5220 to order BMW accessories, make an appointment for road trip maintenance or ask about any of our auto service specials. Enjoy your travels!